Various case filters can be used to focus on certain groups of cases, which can then be easily created into a Presentation.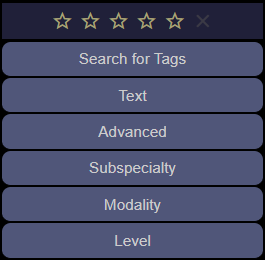 Tags, text searches, subspecialty, modality and level can all be used.
Set the filter as desired.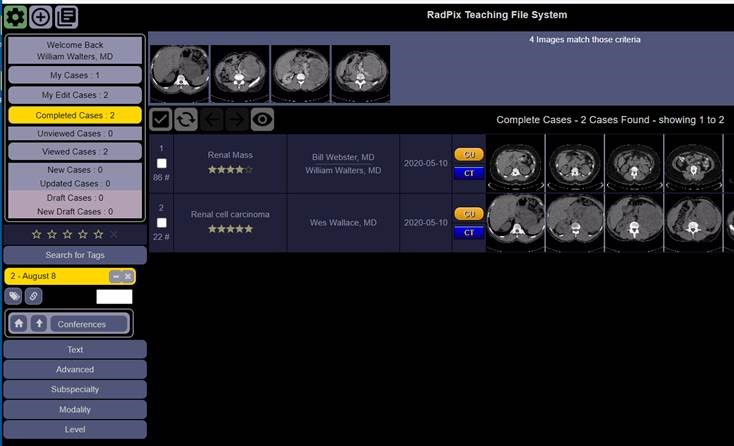 In the example above, the tag "August 8" has been selected, which then shows only the two cases with that tag.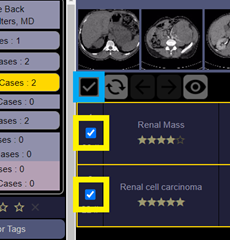 Check the box to the left of each case title (yellow) to select the case.
Click the Checkbox icon (blue) to bring up Selected Case Functions.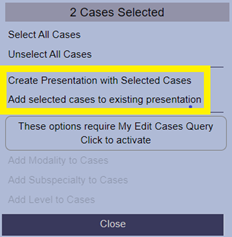 Two options are available:
Create Presentation with Selected Cases
Add selected cases to existing presentation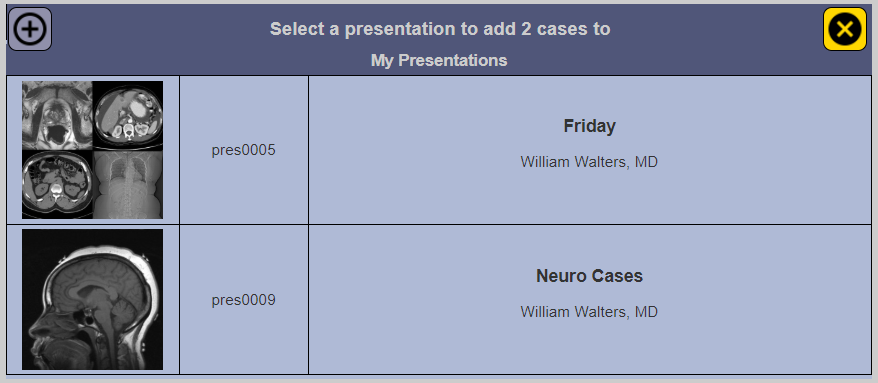 Click a Presentation to add the selected cases.