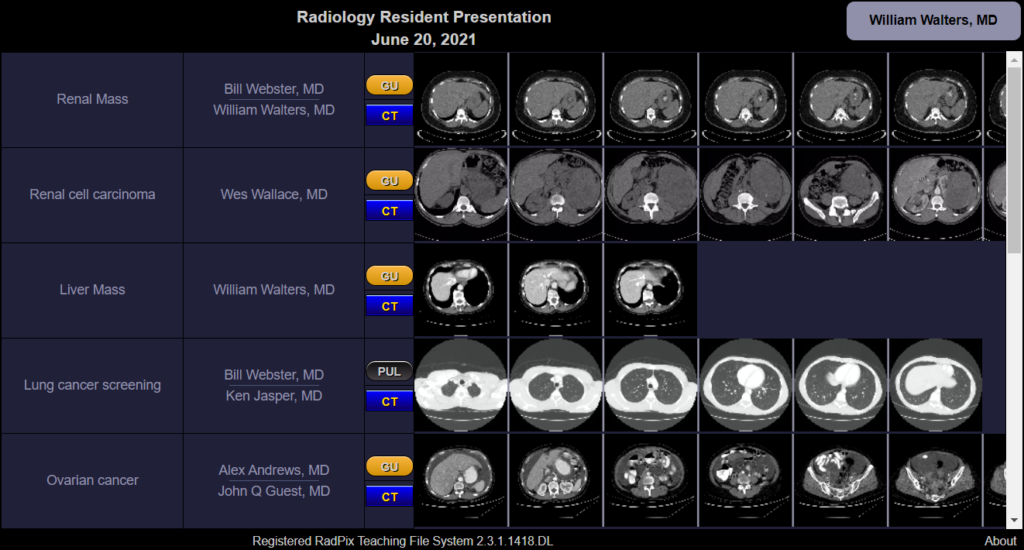 Click a case to view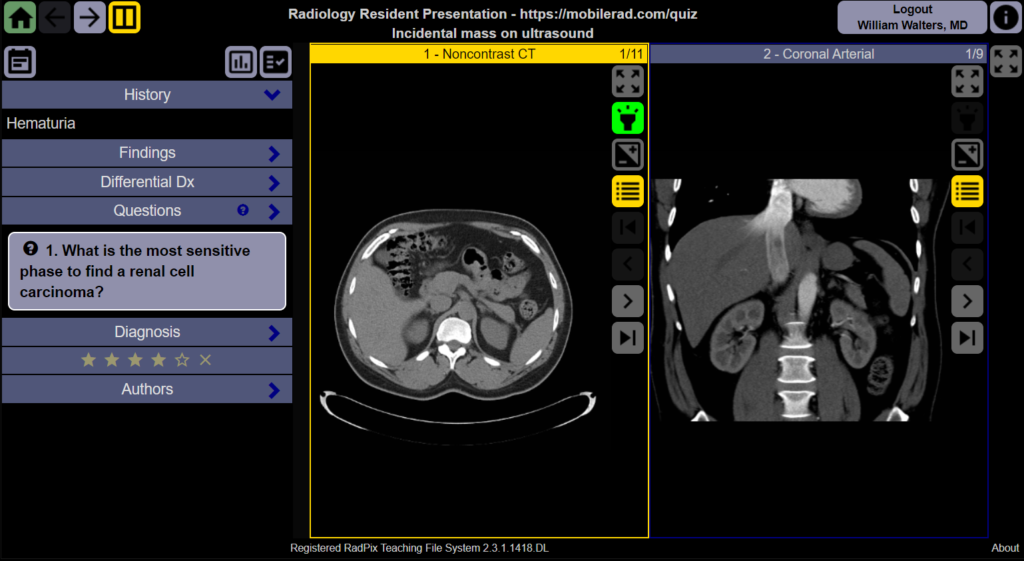 Each of the bars on the left (History, Findings, Differential Dx) can be expanded by clicking on it. This allows the presenter to have access to that information but the participants do not. Fields that do not contain any content will not be displayed.
Case information and Question Response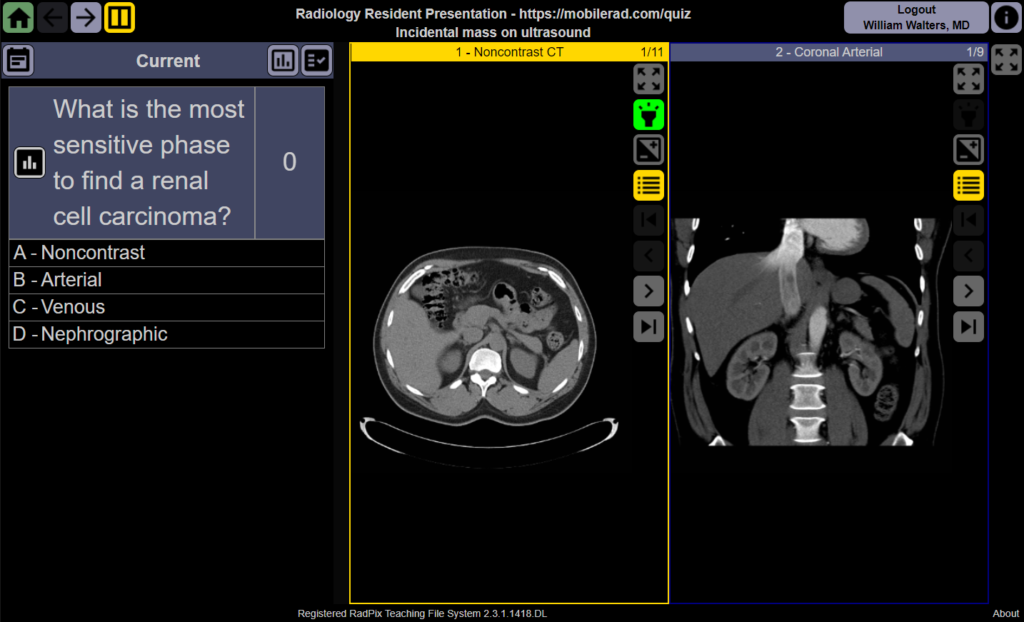 Toggle question mode by clicking toggle button (red).
By monitoring the number of responses in the question response mode, the presenter will get an idea of when everyone has answered the questions.
Show Answer Distribution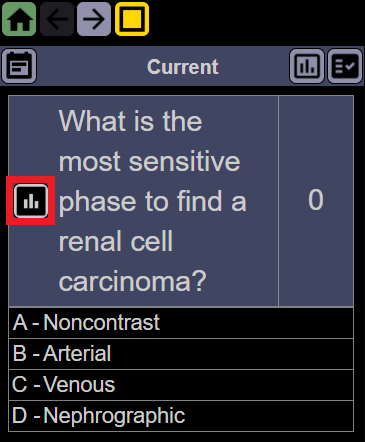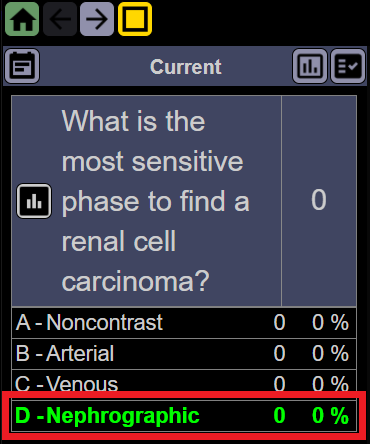 Other Presenter Tools
In addition to all the features of the participant screen (Presentation – Participant View), the presenter has the following tools.

Toggles between showing the answer distribution for this question all time or only for the current presentation.

Displays window showing each participant's score on all questions. Can be used to make a game out of the presentation. Have prizes ready!