Presenter Screen
After logging to the presentation as above, the presenter will see a list of the cases in the presentation similar to the main RadPix page, except with no filter or search options on the left side of the screen.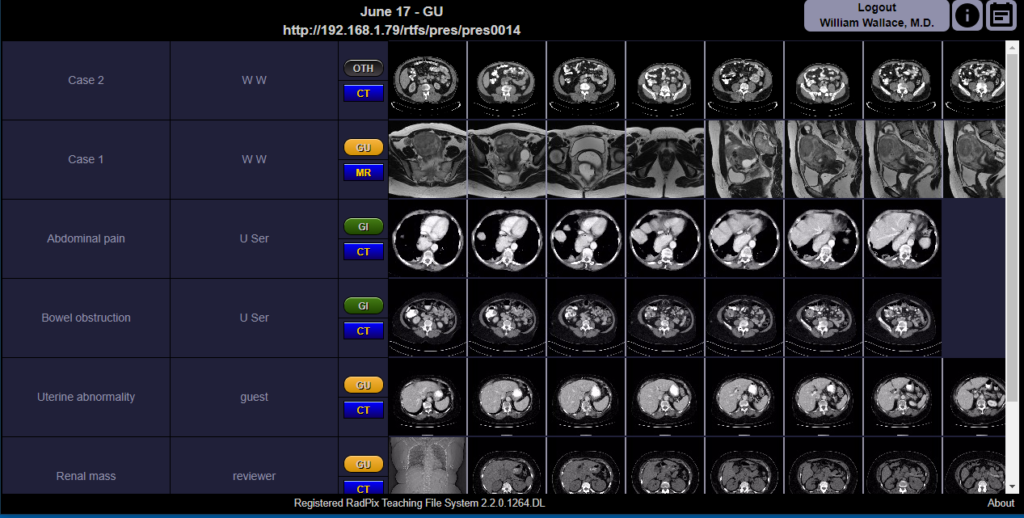 In the upper right corner next to the logout button, two icons will be visible:
Logout
Presentation Reference

Click this icon to show reference material for the presentation. The presenter and all participants will have access to this button. A PDF, PNG, JPG or other image file can be added via the edit screen for the presentation. For instance, the file could showing staging information for a tumor.

Presentation Supplement

Click this icon to view supplementary file for this presentation. This file could be a PowerPoint or PDF file showing introductory information for a live presentation. Previously made content can be easily in PowerPoint can be easily added in the edit screen for the presentation.
Presenter Screen – Case Viewer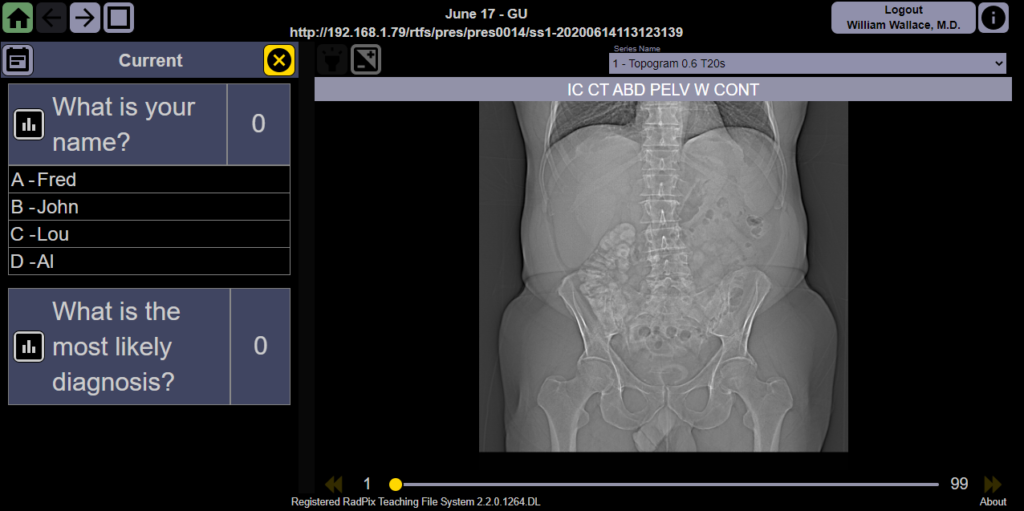 Home
Previous

Return to previous case (button not enabled on first case)

Next

Advance to next case (button not enabled on last case)

Viewer Toggle

Toggle between 1 image, 4 images and 6 images in viewer
Questions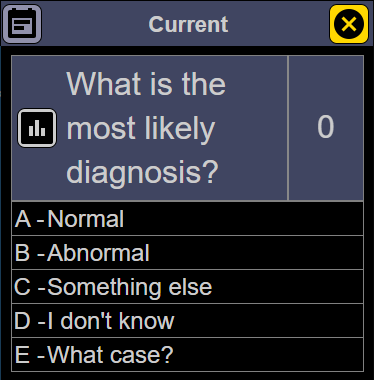 Question Results

Toggle

Toggle results between current presentation and all previous answers to question

Counter (0 in image) will update in real time showing how many responses have been submitted.
Toggle Question

Toggle between Presentation answers and original question

Question Results

Click to view answer distribution
Correct answer highlighted in green, with number of responses for each and percentage selecting each answer.
Click icon again to hide answer