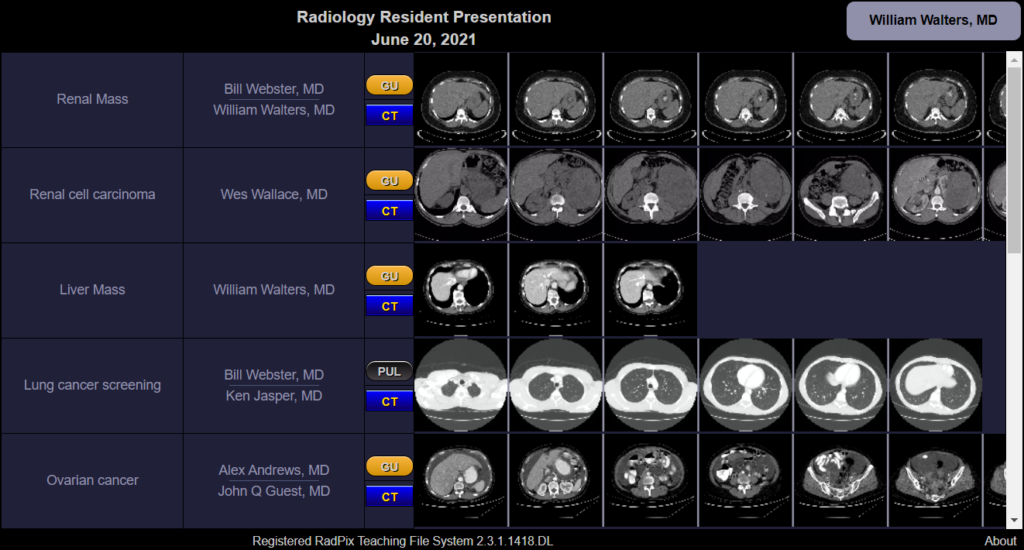 Click case to view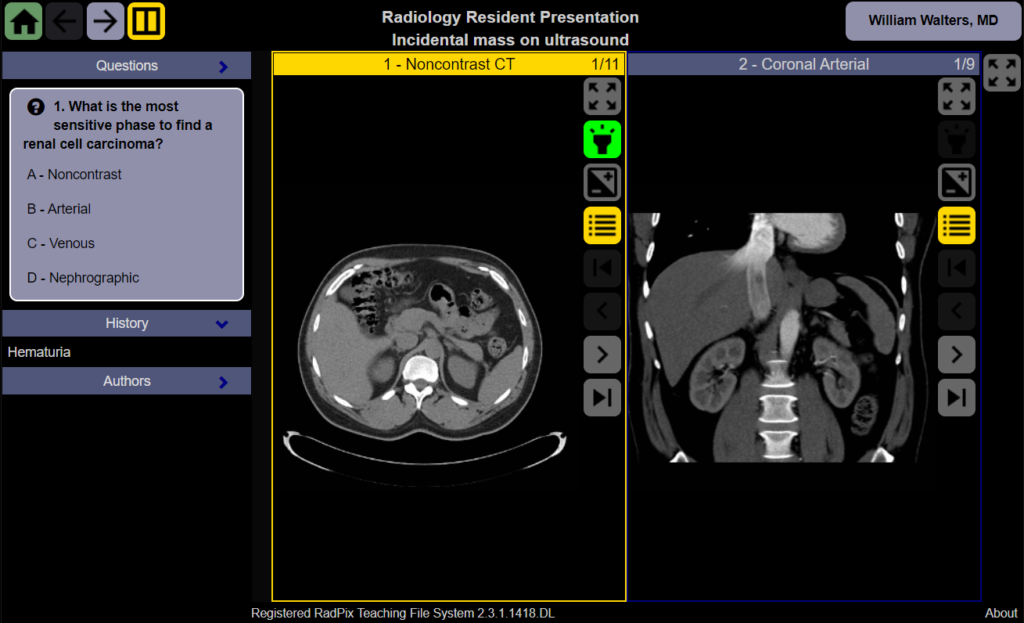 Return to presentation list of cases

Advance through cases in presentation


Enlarge image – or press space bar on keyboard




Go to first image in series



Go to last image in series
Enlarge Image
In the multiseries viewer mode, when the mouse is moved around, the border of the image below the mouse will be highlighted in yellow. To enlarge that image, press the space bar or the enlarge icon at the upper right corner of each image panel.
To return to multiseries viewing, press the space bar again.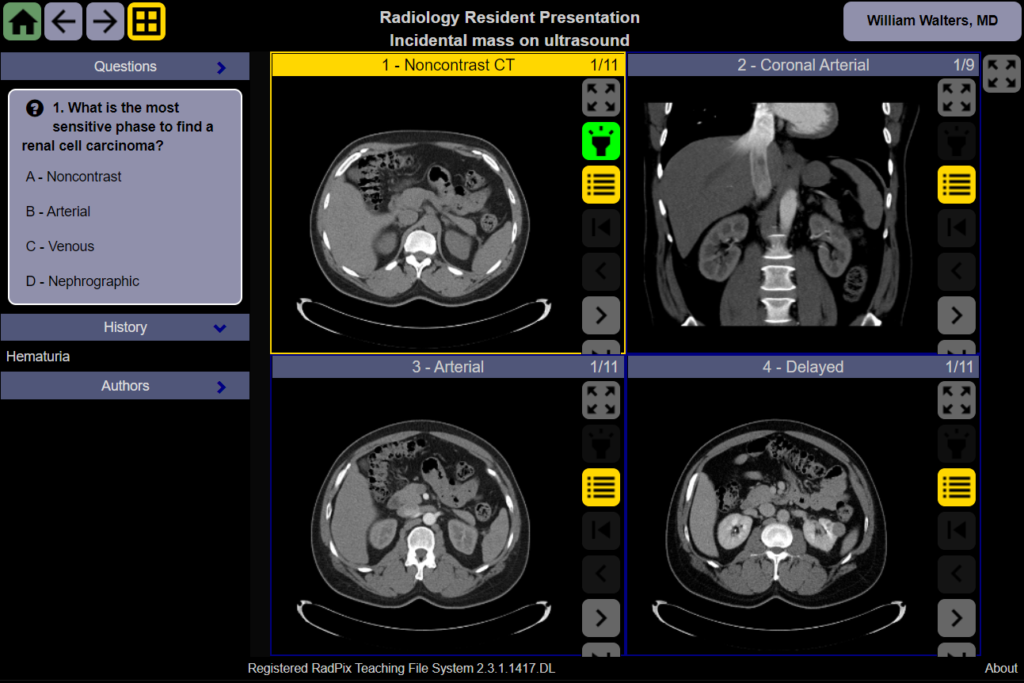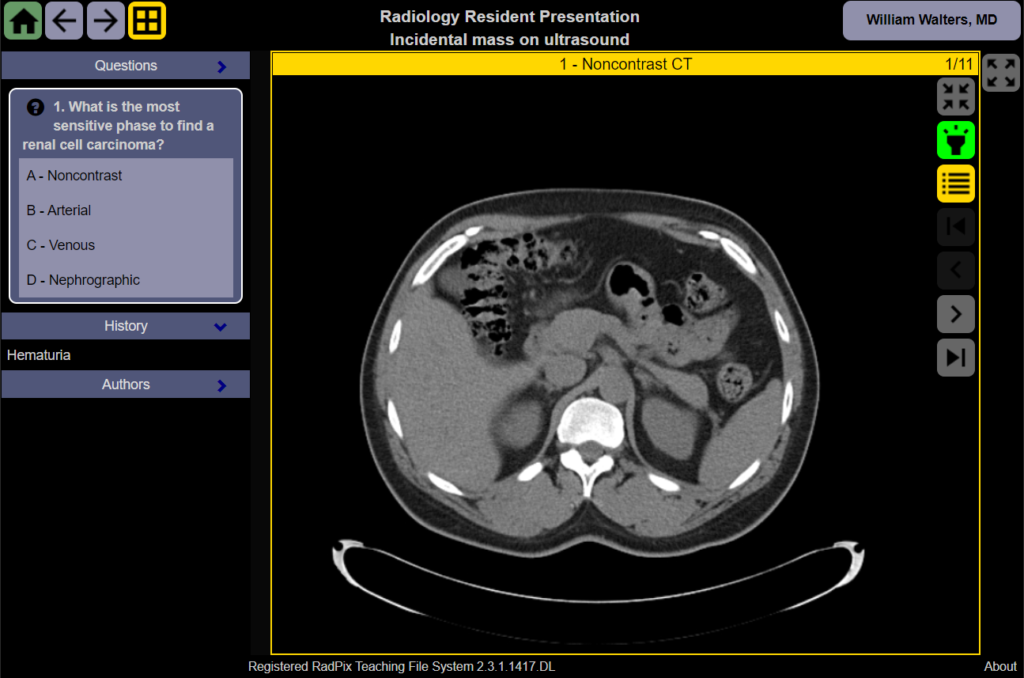 Answering questions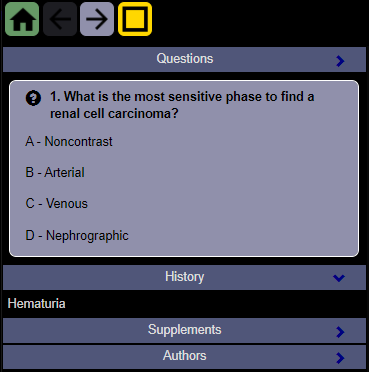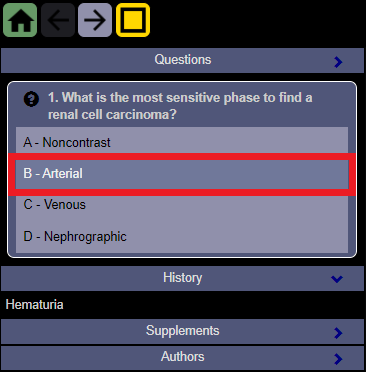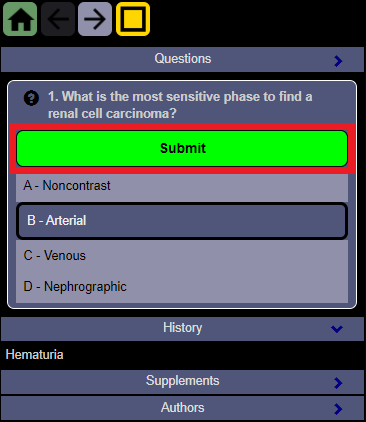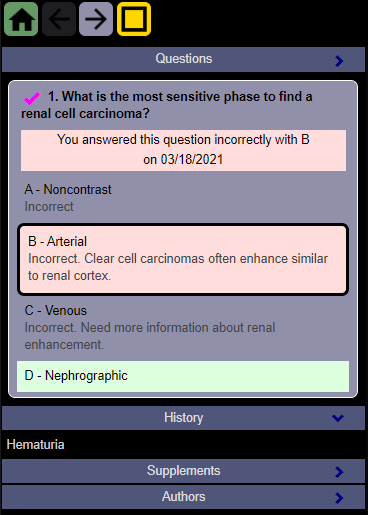 After submitting an answer, the participant will be shown the correct answer, and additional discussion regarding the question and answers will be displayed.