Only the main application log needs to be enabled. The others are for debugging and for specific purposes to collect usage data.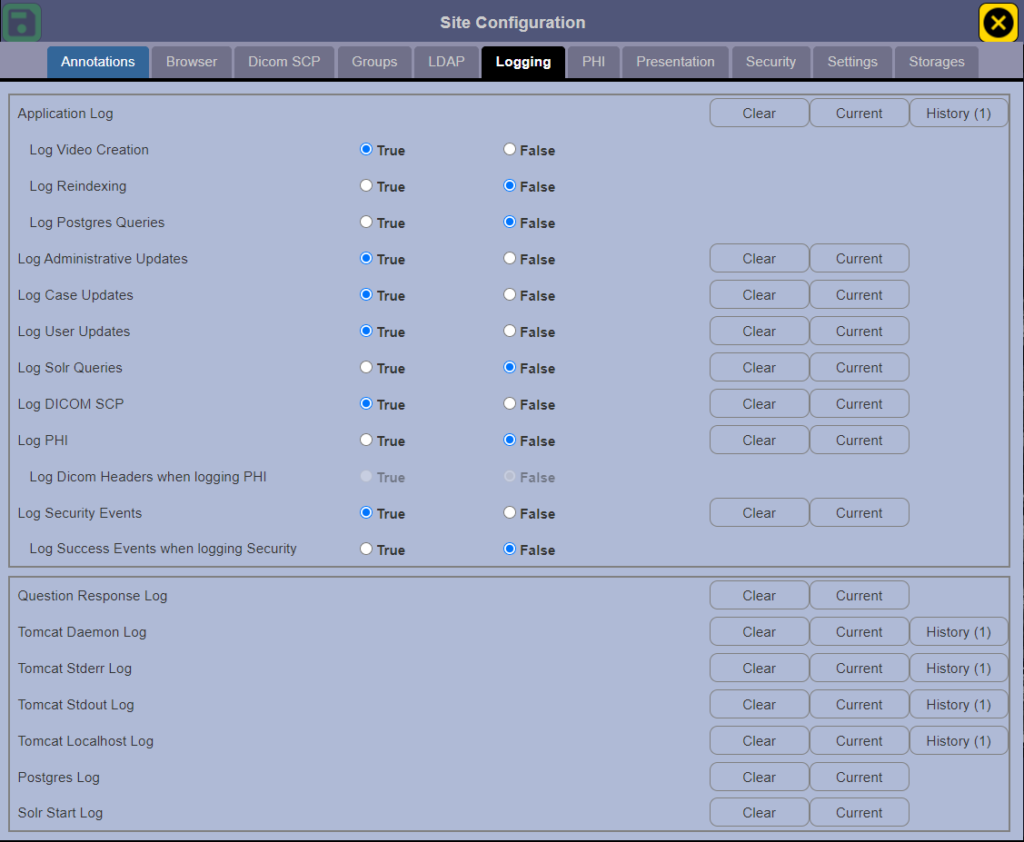 Various system logs which can be cleared and downloaded. Current downloads the most recent log, while History brings up a list of logs that can be downloaded. The number in parentheses indicated how many logs are available. In the case below, there are 4.

Sample history download of AdminLog.

| | |
| --- | --- |
| Application Log | Main application log |
| Log Video Creation | Includes details regarding creation of MP4 videos from multiframe DICOM files. |
| Log Reindexing | Includes details regarding most recent reindex. |
| Log Administrative Updates | |
| Log Case Updates | |
| Log User Updates | |
| Log Solr Queries | |
| Log DICOM SCP | DICOM SCP receiver log. |
| Log PHI | Logs patient information. |
| Log DICOM Headers when logging PHI | |
| Log Security Events | |
| Log Success Events when logging Security | |
| Question Response Log | |