Make a tweet like this just a few steps. https://twitter.com/RadPixSoftware/status/1581268057049436162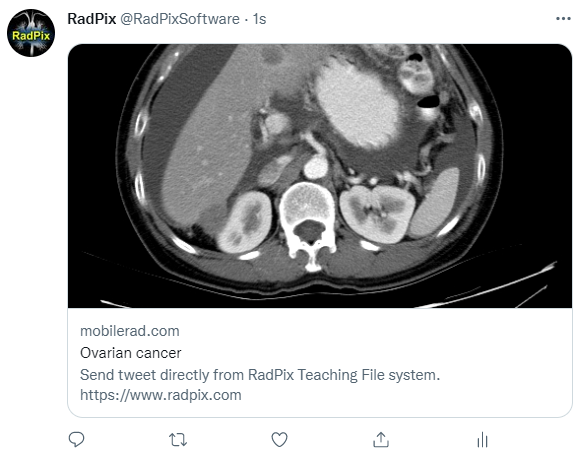 A few setup requirements are needed:
Case must have read access set to public.
Case must be stored in a folder with Public access.
User must be logged in.
Twitter access must be allowed in settings. Contact info@radpix.com for more information.
Steps to create tweet
View case.
Scroll images in 1 x 1 viewer. Select image to include in tweet.
Select Case Functions in upper left corner.
Create Twitter Link with current image.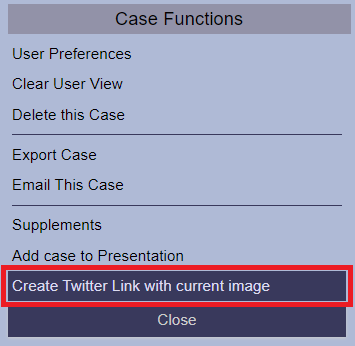 Popup appears with tweet options.
Enter Title (optional), Description, Creator.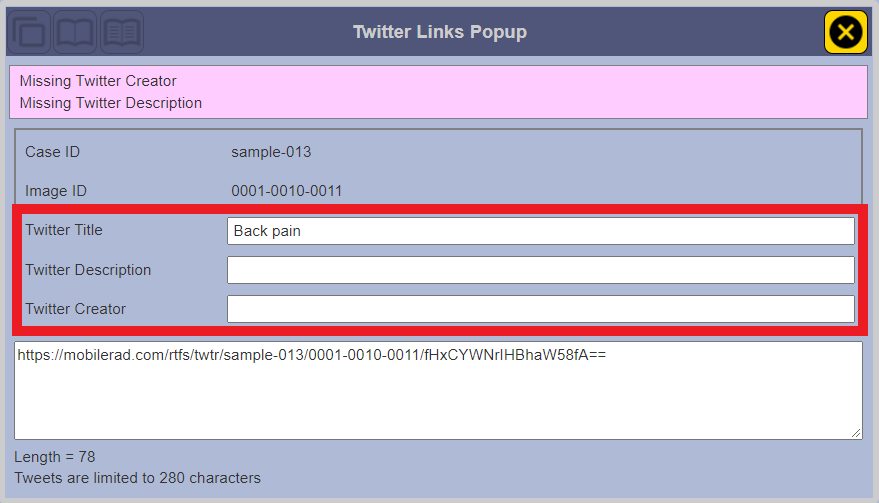 Copy Link to Clipboard – Paste into Twitter (URL at bottom of page is copied to clipboard)
Test Twitter Link – Shows what information will be sent to Twitter
Test Twitter Link – user – Shows what link to case will look like from Twitter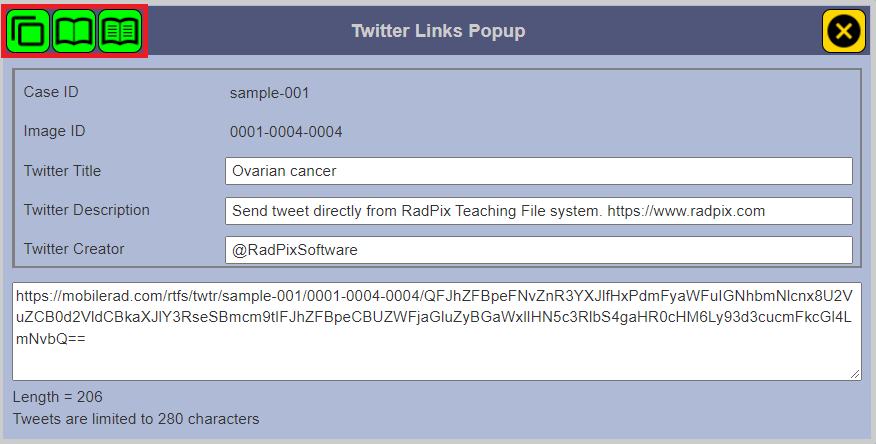 Paste URL into Twitter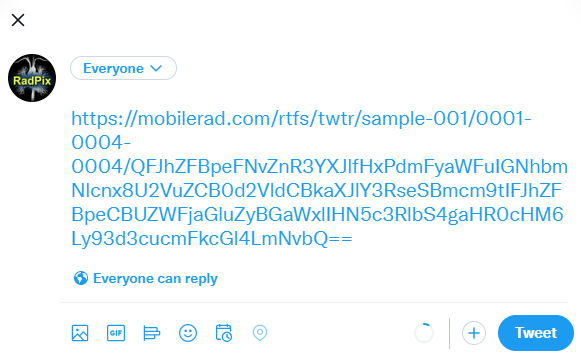 Resultant tweet