Cases can be creating by sending images from a PACS to the RadPix Teaching File System. This is the most streamlined process, as images are selected as the case is read. Depending on the PACS system, individual images, series, or entire cases can be sent to RadPix. Some PACS allow the user to select images by holding down the Control key and clicking images to create a group of selected images. The selected group of images can then be sent to RadPix. This is often the most efficient way to create a case. Although RadPix can handle a large number of images per case, from an educational standpoint it may be more useful to select a subset of images showing the images of interest. If only entire studies or series can be sent, there is a sorting tool in RadPix which can be used to delete images as desired. A free DICOM sending tool is available from RSNA is described here.
Configuring a PACS to send images to RadPix will probably need help from your PACS administrators. Link
Images are sent via a DICOM send from the PACS. The images are arranged into separate cases based on the patient identification in the DICOM images.
New Cases are in "Draft" status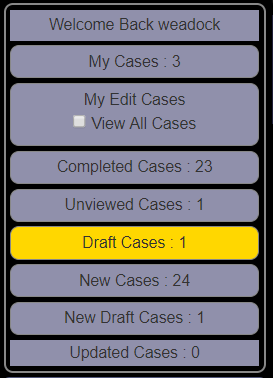 Select case to edit
Completed or Draft cases can be edited if the user has permission.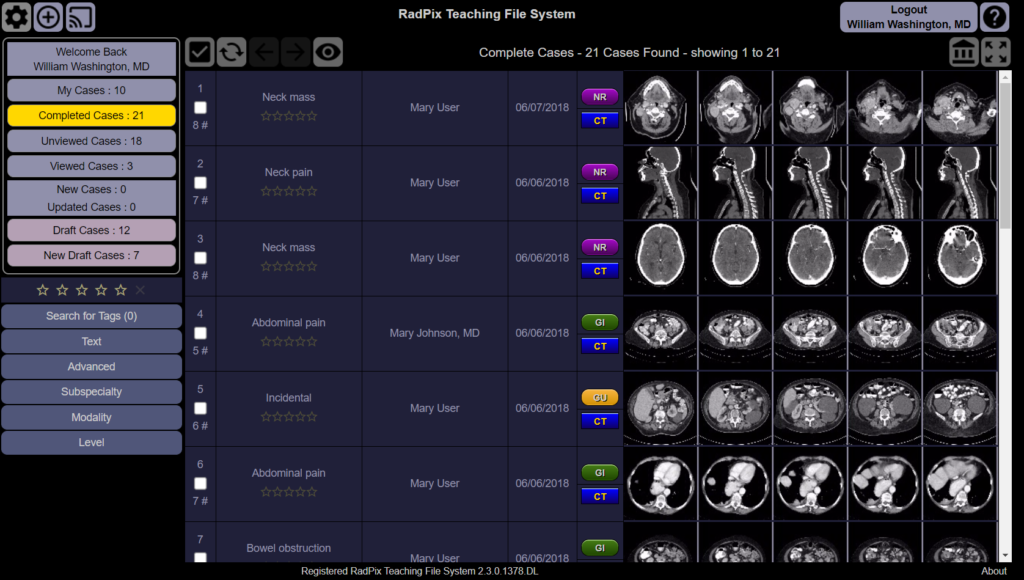 Edit case
Click to Open a case, and if the user has edit permission, the Edit icon will be visible.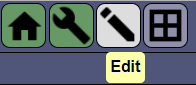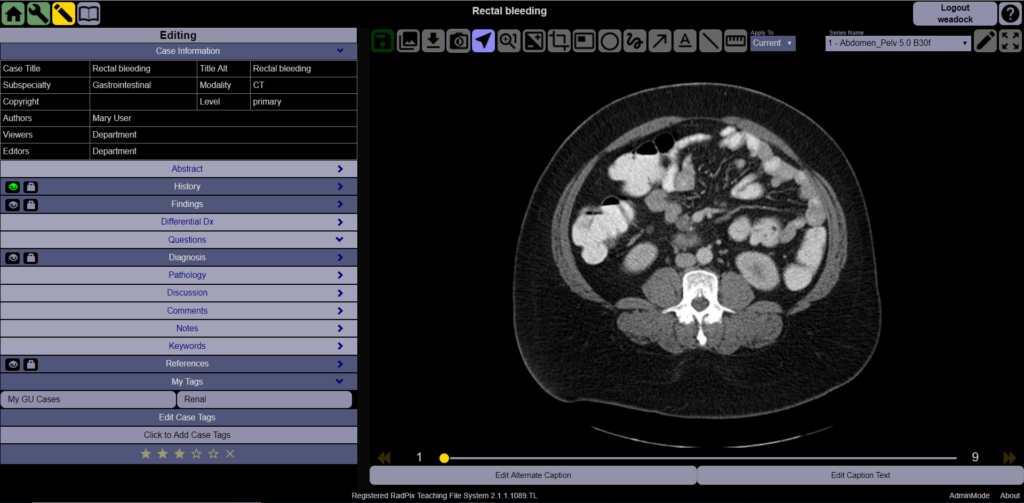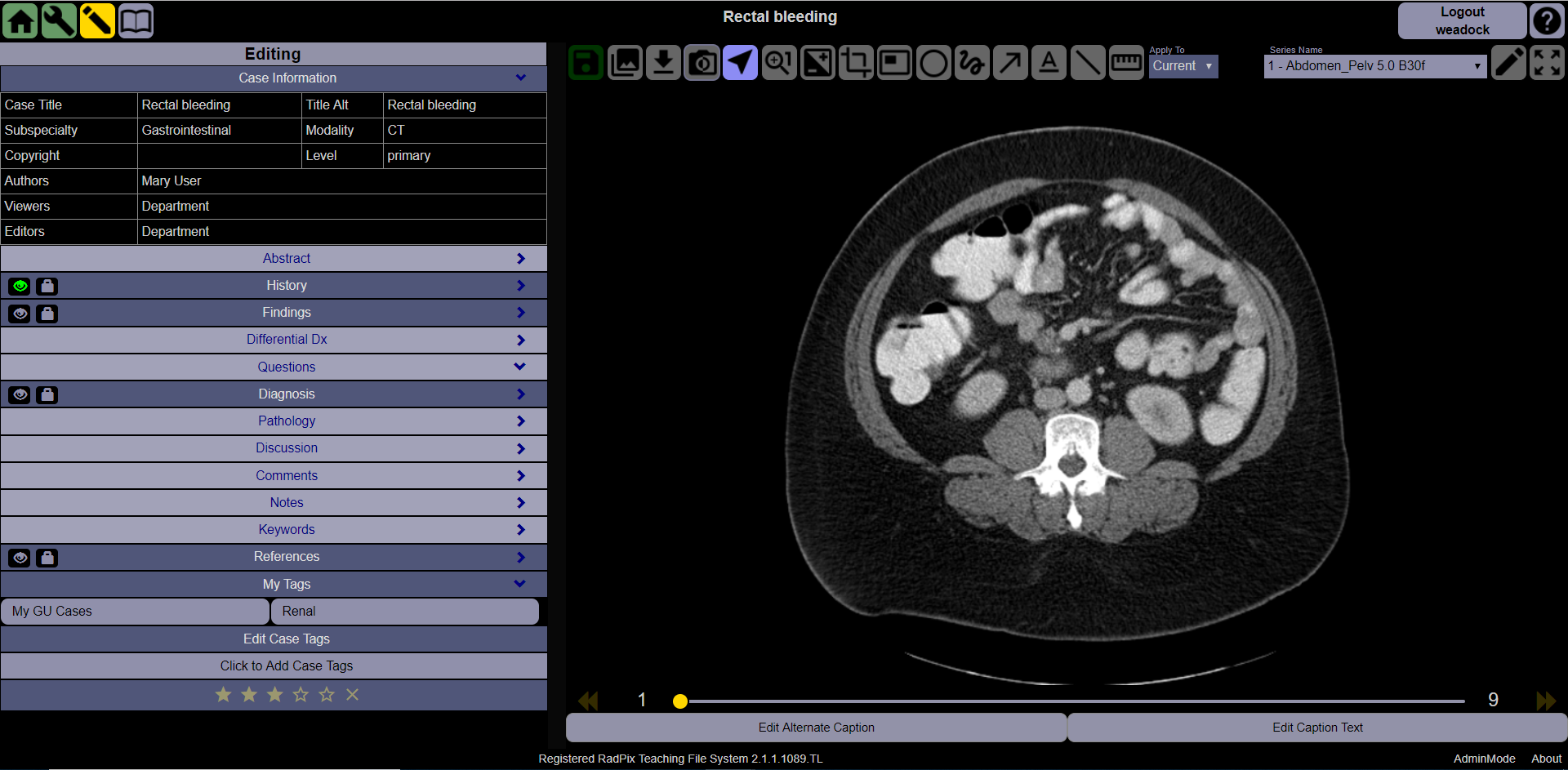 Edit Text for Case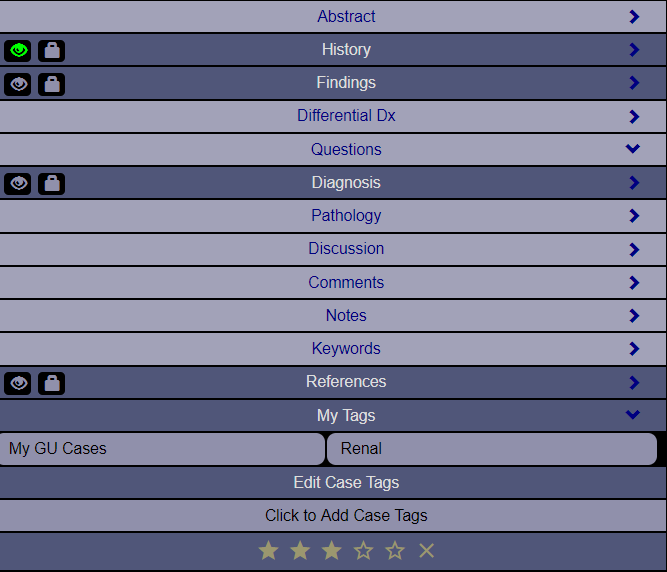 Special text areas
Edit Images

Invert
Pointer
Zoom
Window / Level
Crop
Blackout
Circle
Paint
Arrow
Line
Measure
Set Case as Complete

Case will now appear in the Completed Cases section