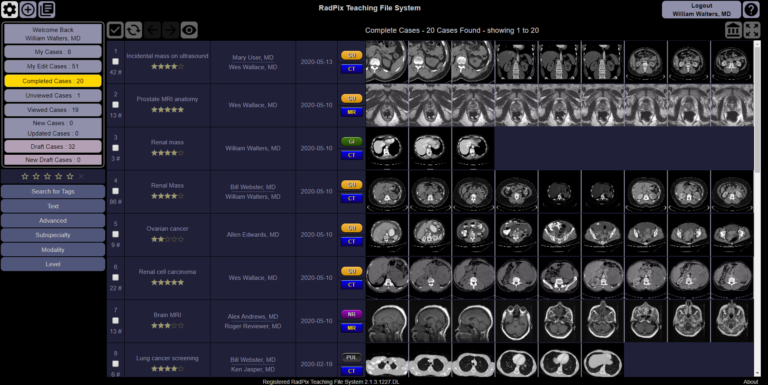 The main query page shows the cases that meet the criteria selected in the left panel.
---
Top left

Site and/user functions are available depending on the user's access.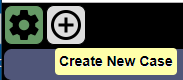 Create new case.
My RadPix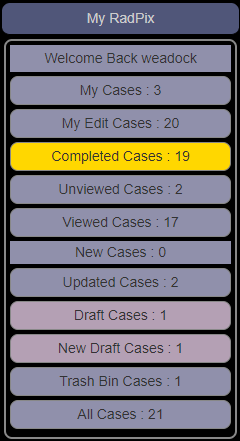 Clicking on the various bars filters the cases seen in the right panel.
Filters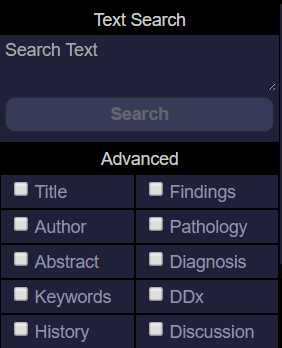 Enter text search and click the Search button. Clicking one of the checkboxes limits the search to only that text field.
Subspecialty, Modality and Level filters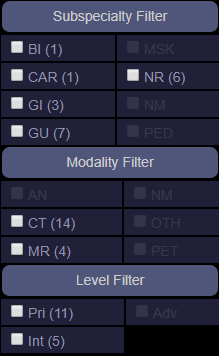 Check the boxes for the subspecialty, modality and level filters to limit the cases shown to those that are labelled with these filters. The number in parenthesis is the number of cases that match that query. The filters that have zero entries are grayed out (disabled). The filters can be combined in any manner.
This is a quick way to find all the Neuro or GI cases for instance. Note: these filters also work on the Draft cases.
Case information

Column 1 – Top number (1) indicates case number, checkbox is used for administrative bulk options, bottom number indicates number of images in case.
Column 2 – Case title and Star rating.
Column 3 – Author(s).
Column 4 – Case creation date.
Column 5 – Subspecialty and Modality for case.
Images

Selected images in the case.
---
Upper Right
Logout and Help

Logout by clicking button
Online help available at https://www.radpix.com
Library
Select Libraries

Click to select which libraries are included in queries. In this case, the Sample and SS1 are both included. Buttons are top left select all and select none. Click Save icon when complete.
Full Screen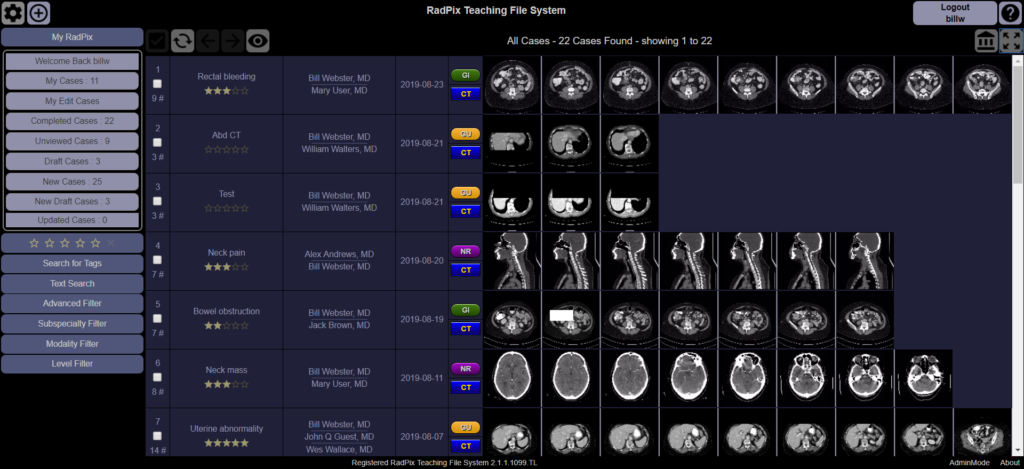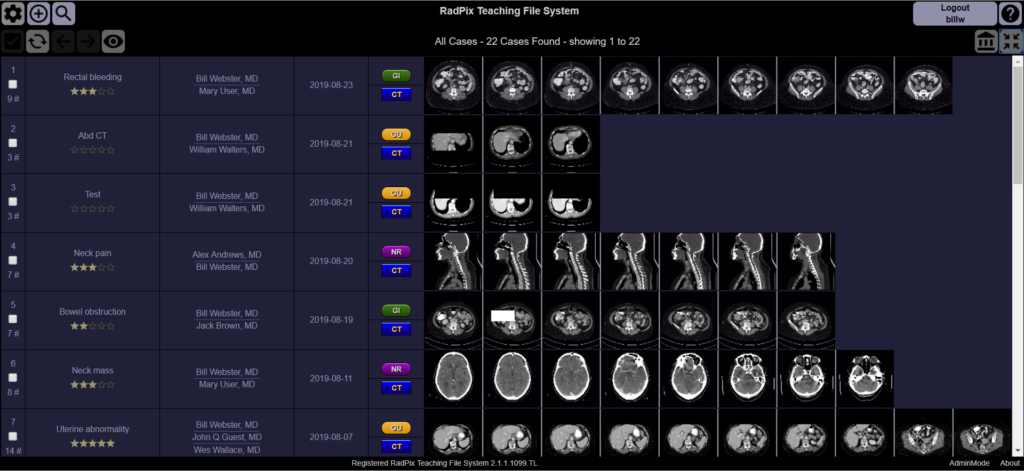 Upper right hand corner icon toggles the filter and search queries on/off.
---
Bottom Right
About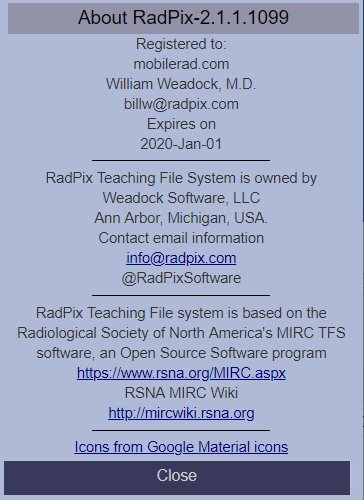 Information about Registration, RadPix version number, RadPix Twitter handle, web page, etc.