Video demonstration of creating a RadPix teaching file case using the Drag and Drop feature to create a case.
Click play to start.
Step by Step Instructions
Web browsers have very limited access to a local computer's files for security reasons. Because of this, it is not possible to drag/drop a "folder of folders" and have the browser upload all images within all thee folders.
The result is that the user may need to drag and drop groups of images separately from each folder into the RadPix window as shown in the video above.
Creating a New Case
Click the + icon in the upper left corner to create a new case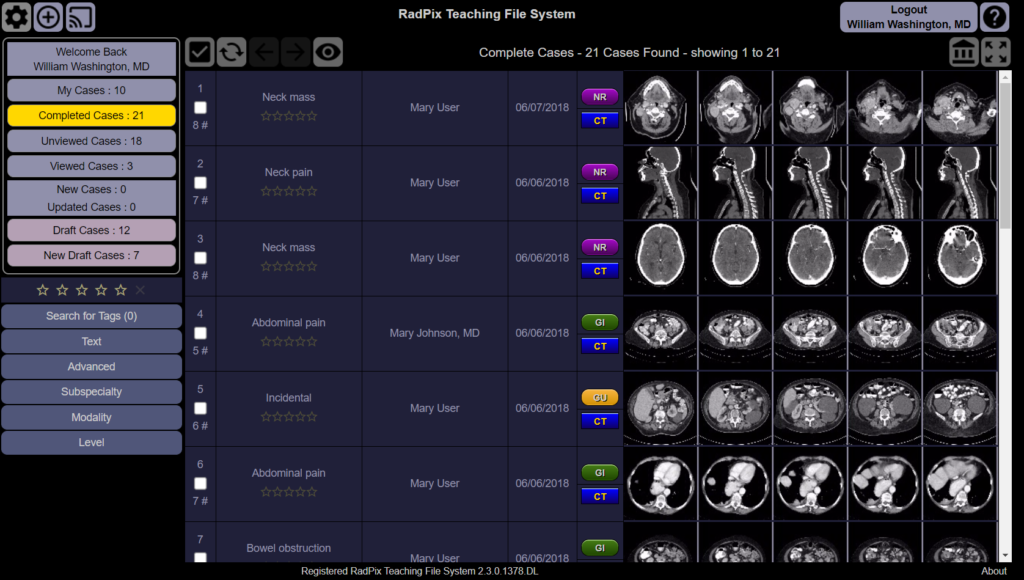 Complete Case information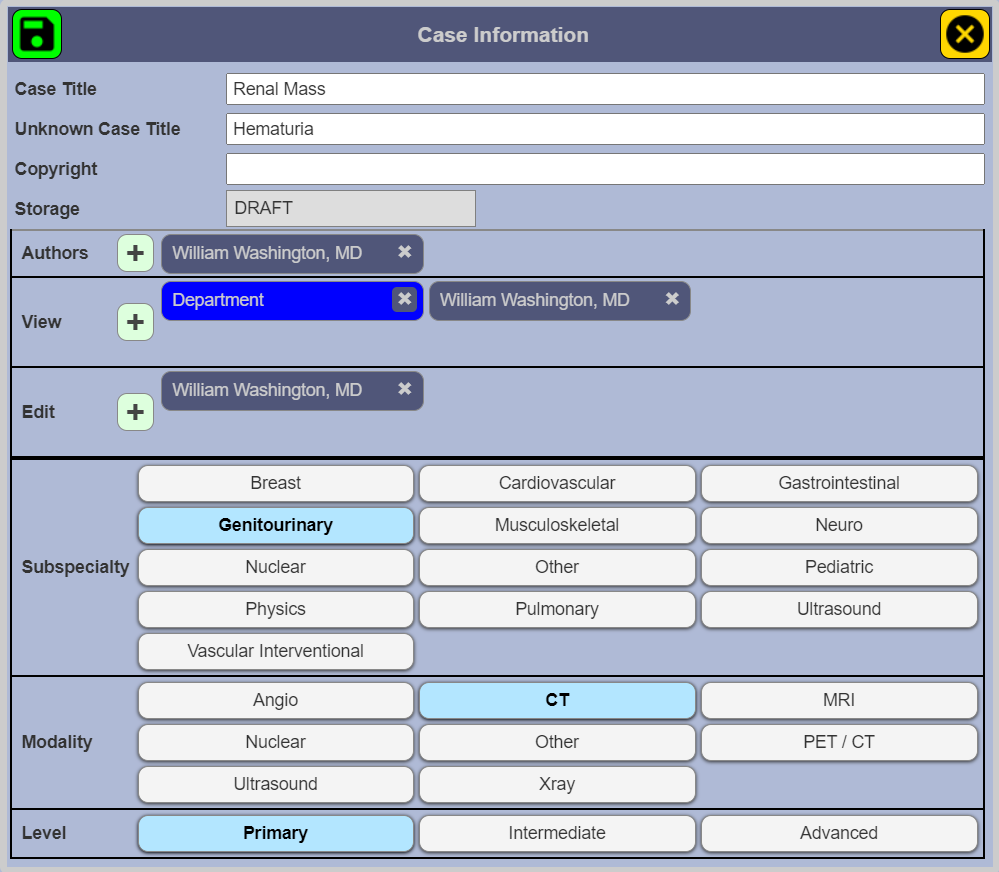 Drag and Drop images into right side of panel.
Click Upload Images icon to add images to Case
Review Images Before Uploading to the Server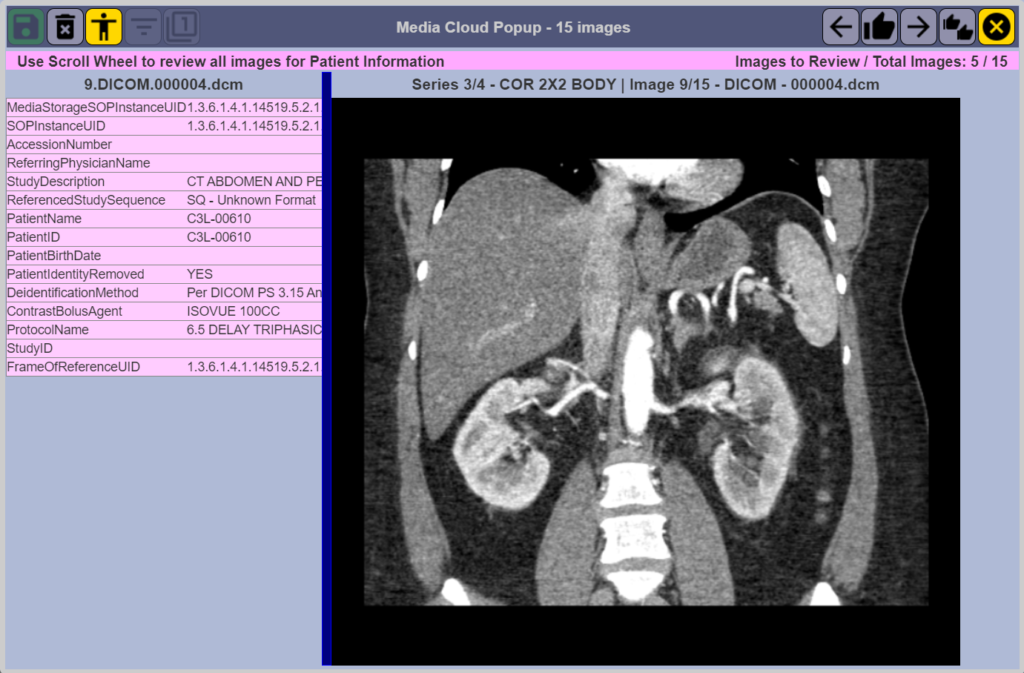 Use scroll wheel to advance though images.
Region in pink on left shows the image DICOM tags. Review these fields to verify deidentification prior to uploading the server.

Icons from left to right
Advance to previous series
Mark current series as reviewed
Advance to Next series
Mark all images as reviewed
Number of images remaining to review
Total number of images.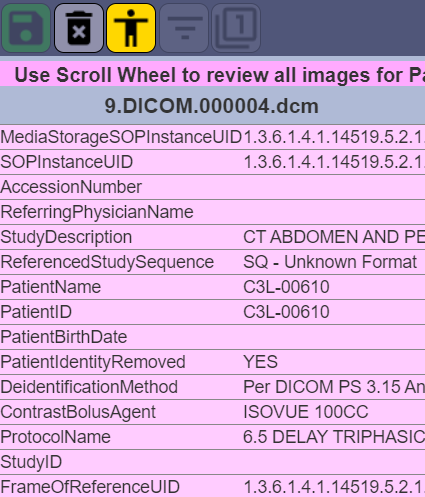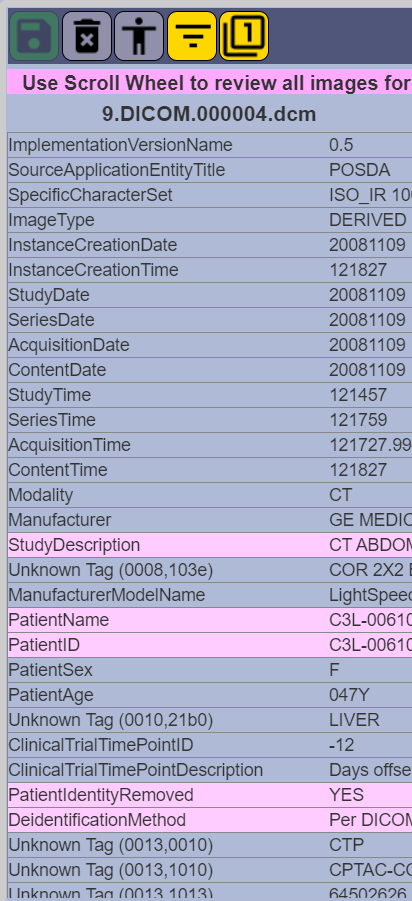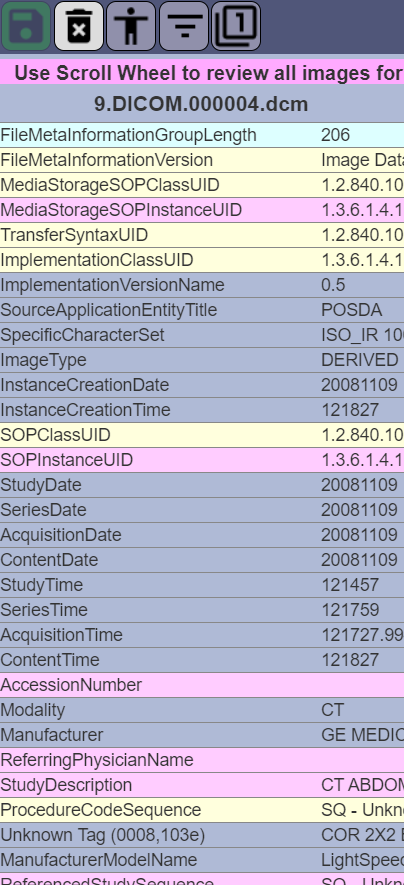 Scroll through all images to verify no patient information in the image data, as shown in the image below.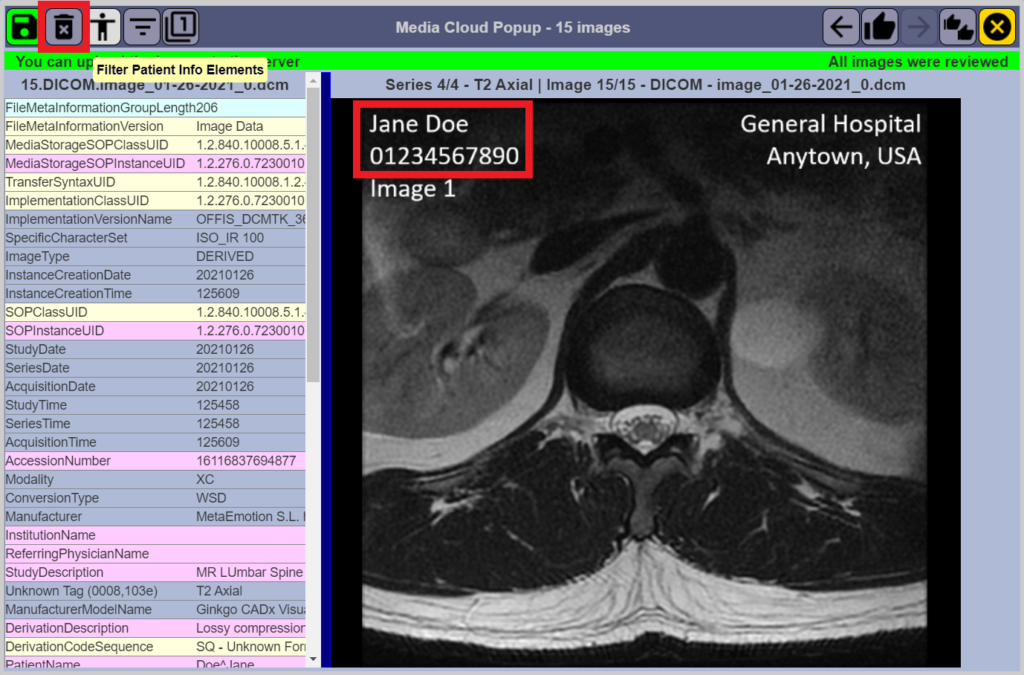 Click the delete button in left upper corner to remove images with patient information embedded in the image.
After review of of the images and DICOM headers, click the green save icon to upload images to the server.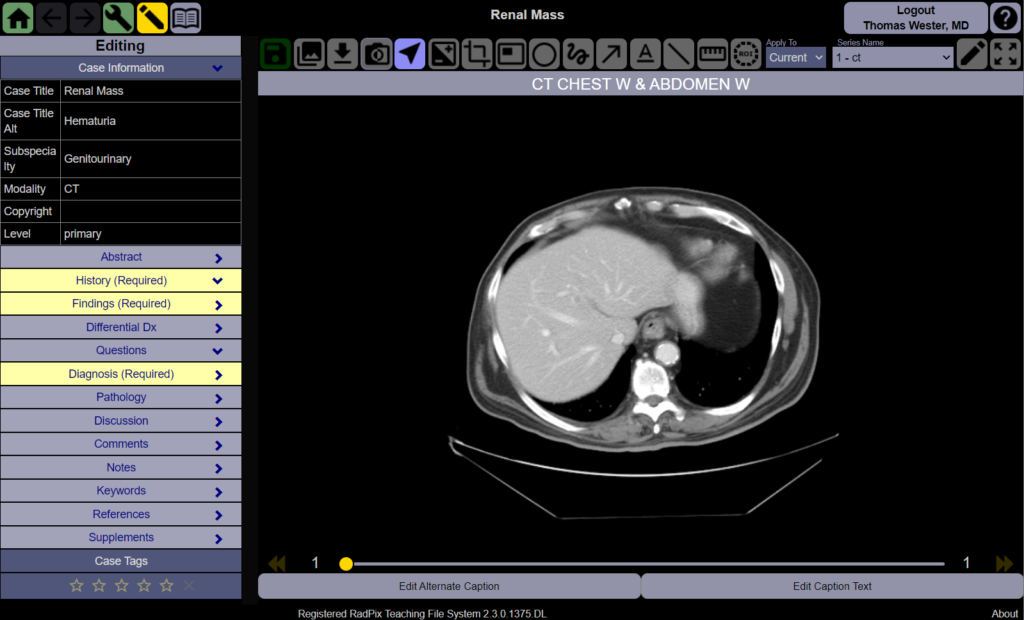 After uploading images, the text for the case can be added.
Click bars on left to edit text for History, Findings, Discussion, Diagnosis, etc.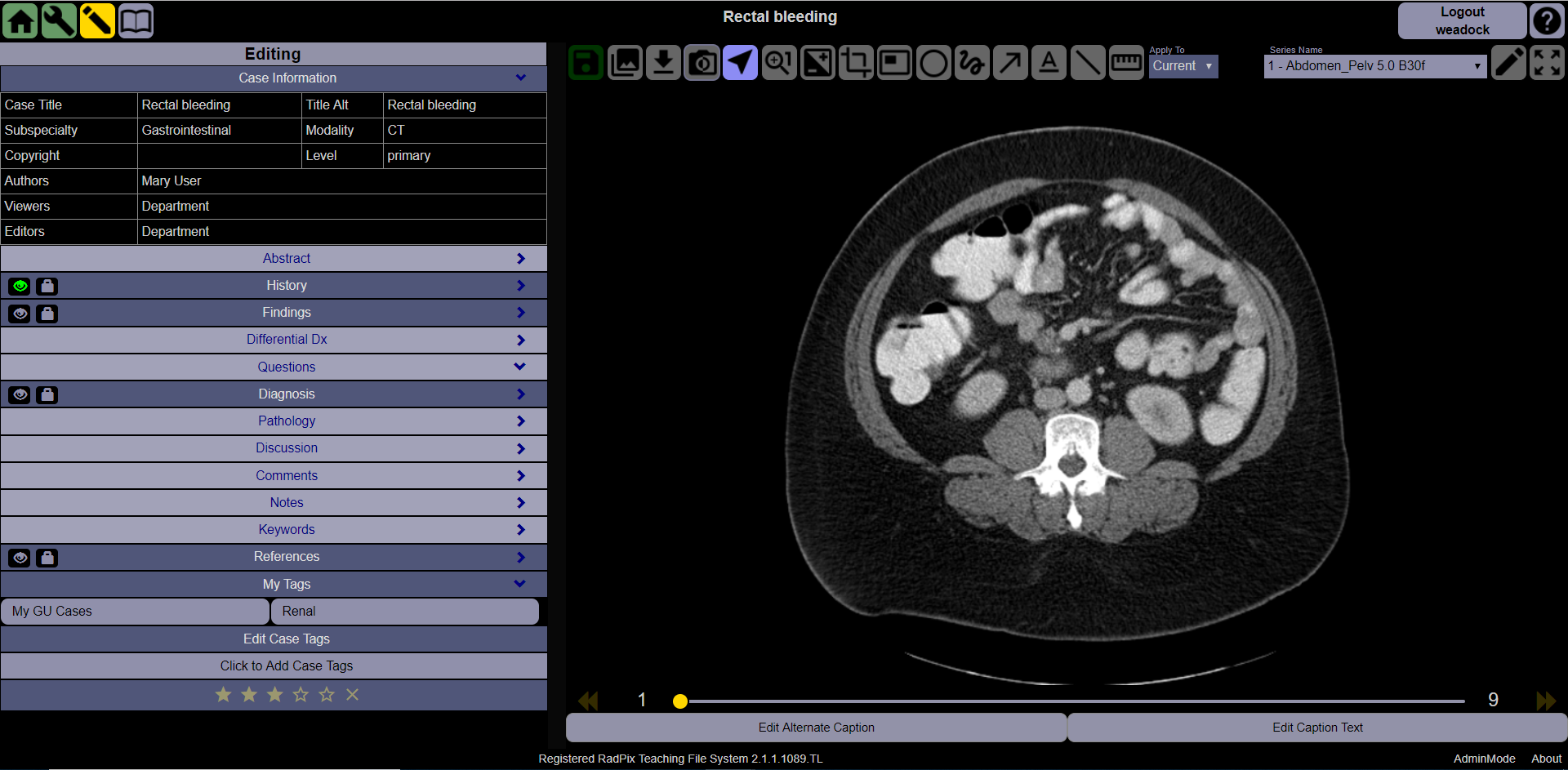 Image editing and annotation tools

Invert, Pointer, Zoom, Window/Level, Crop, Blackout, Circle, Paint, Arrow, Text, Line, Measure
Set Case as Complete

Case will now appear in the Completed Cases section