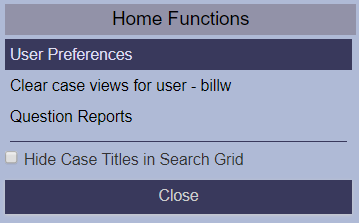 ---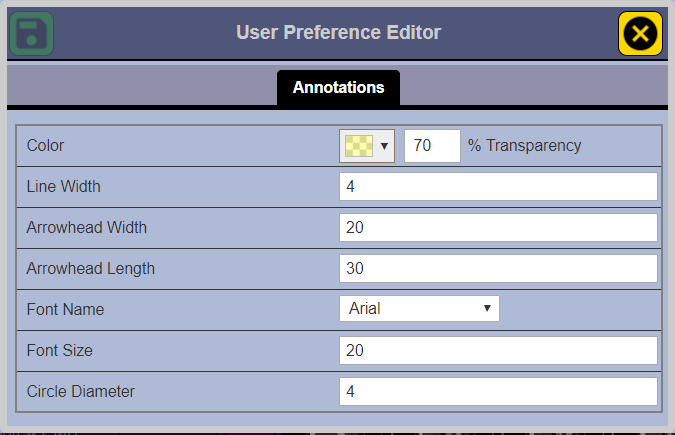 User preferences for annotating images:
Color

Standard color selector. The crosshatched color (if any) shows the transparency activated.

Transparency

Default at 70% to allow underlying structures to be visible.

Line Width
Arrowhead Width
Arrowhead Length
Font Name
Font Size
Circle Diameter
Note: Administrator can reset all users' default settings in Site Configuration / Annotations page by selecting True for "Apply these annotation settings to all users" as shown below.

---
Clear case views for user

On the main query page, there is a 3 way toggle between "All Cases Visible", "Previously viewed cases visible", and "Never viewed cases visible". This selection removes the user's viewing history.
---
Question Results

User statistics regarding questions displayed.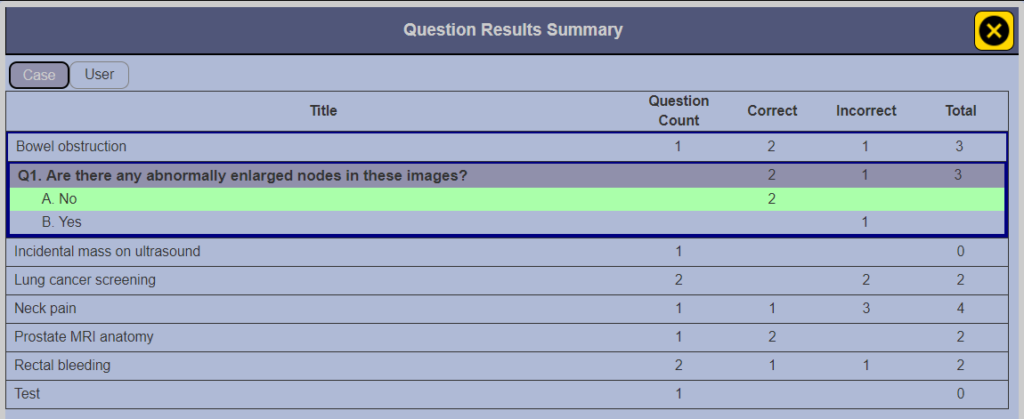 Question and user response can be viewed by clicking on the question.
---
Hide case titles in search grid
Checking the box removes the title from the main search page as shown in above right image .